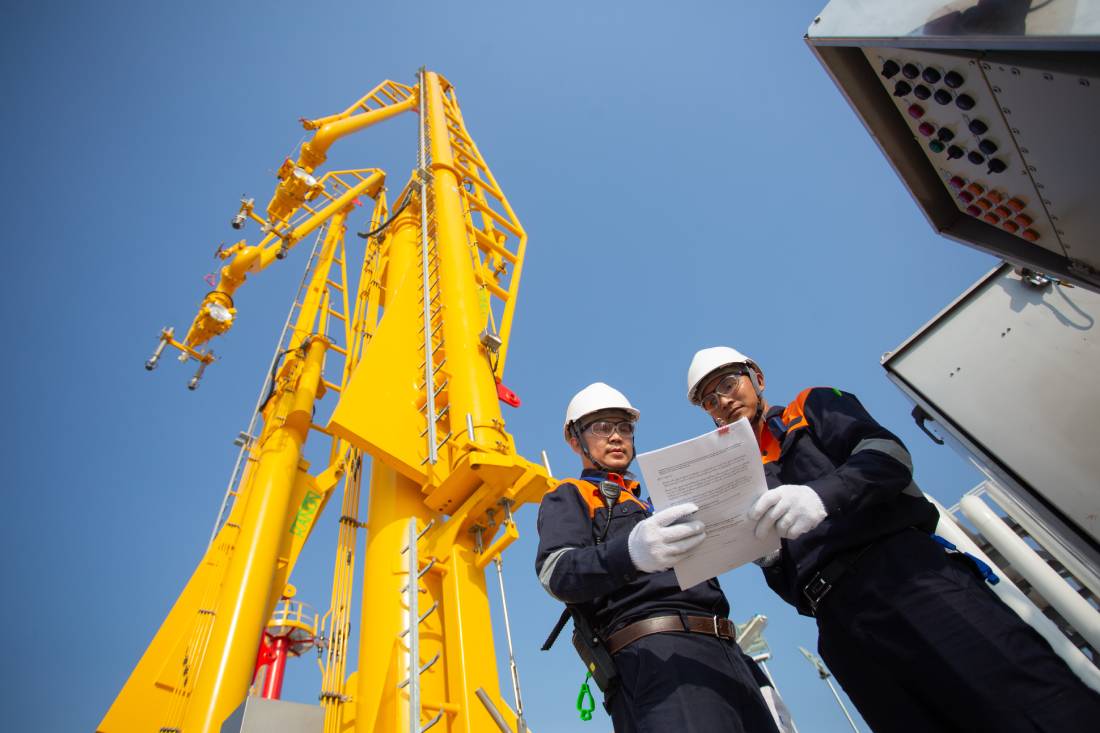 Asset Integrity Strategy
In order to ensure the continued and reliable services to our clients, PSW terminal has adopted the "Reliability Centered" maintenance program by employing preventive maintenance program to all the critical equipment.
For the effectiveness of conducting preventive maintenance for all critical equipment, PSW employs the Computerized Maintenance Management System (CMMS) to centralize maintenance information and facilitate all the preventive maintenance activities. This includes the monitoring of PPM schedule, spare parts inventory management, optimization of the equipment utilization, and KPI and dashboard management.
With the focus on terminal uptime, our maintenance strategy is clear:
Increase the reliability of all operating facilities through preventive maintenance program to maximize the availability and sustainability of the terminal services to all clients involved.